Sailing Profile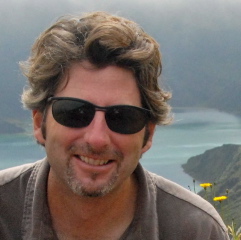 I grew up around boats in the Seattle area, spending summers on my family's motorboat in the Puget Sound, including the San Juan Islands. Many years later I lived in London where I fell in love with sailing and took courses from the RYA. I also worked as a skipper in Greece for several months aboard a Moody 45 Ketch. That same year I crewed on an ocean passage, sailing on an Irwin 44 sloop from England to Formentera in the Balearic Islands, logging 1,723 nautical miles.
In San Francisco, I raced boats and chartered many different size and style sailboats. My wife and I have enjoyed countless day and overnight sails in San Francisco Bay.
In 2006 we purchased a Beneteau 423 and sailed it from Florida to the Caribbean, logging over 1,800 NM. From the Caribbean we sailed to Bermuda and then Spain, bringing our total cruising log to 7,000 miles. It has been a lifelong goal to spend this much time on a sailboat. Sharing it with the woman I love has made it a dream come true. You can read our stories in detail by visiting the "Our Journey" links on the sidebar to the right.
Training
Bisham Abbey Sailing School, Shorebased Skipper Course (RYA) 1996
British Offshore Sailing School, Practical Skipper Course (RYA) 1996
US Sailing, Safety at Sea Seminar (April, 2006)
Basic Marine Meteorology, Lee Chesneau
CPR and First Aid Training
Certifications
RYA, International Certificate of Competence (Certificate # 95434)
US Sailing, Safety at Sea Certificate (2006)
ISAF Classification, USADN19
Blog Archives
View David's Posts
Professional Details
Before leaving San Francisco to take this amazing sailing journey, I worked for a great internet software company called Vinq. You can check out my work history at LinkedIn.
When I'm not Sailing
…I'm thinking about sailing. Ok, I also enjoy playing or watching soccer, sharing a great meal with Tni, fly fishing, skiing, tennis, and a good film.